Apex Legends: Ignite, the 19th season of the ever-popular battle royale, will explode onto our screens with the brand new Legend Conduit next Tuesday, 31st October. The massive in-game storm at Storm Point has now cleared the map and things look a little different to how we remember it, meaning there's plenty of new areas to explore as you fight to survive.
First off, let's talk about brand new Legend Conduit. We now know more about her abilities, as well as how she came to get her equipment and suit. Conduit began as a fan of Apex Legends and is now stoked to be part of the Apex Games themselves – but she didn't join just for fame or fun, as she's got a family to take care of. She's described as having a good sense of humour and being fascinated with the tech used in the games.
An interesting fact for any Titanfall fans is that Conduit uses a radioactive battery from a modified Monarch Titan to power her suit and gadgets. She went exploring on a highly-radiated battlefield and came across the battery. She then stole it and uses it to take her place in the Apex Games – but at a cost. The battery itself is poisoning Conduit, and though we're not sure how this will impact her story as we move ahead, we're a bit worried about her long-term chances.
In a recent online press briefing I got to learn more about the thought process behind Conduit's design. The main point was that the Apex team wanted Conduit's outfit to reflect her backstory, with the idea that Conduit partnered with Lastimosa Armory to help build her exosuit, as the suit itself shares design similarities with Monarch Titans, as well as other Titanfall tech. This is combined with vibrant colours to reflect her excitement at joining the famous Apex Games.


Image credit: Respawn Entertainment.
Next, let's talk about Conduit's abilities! First up, we have her Passive which is called Savior's Speed. This is a speed boost that Conduit gets when separated from her team or too far from them to use her Tactical ability. This is particularly good news if you find yourself looting somewhere and then realising your team has already left you.
Conduit's Tactical is called Radiant Transfer, and it allows you to boost your allies with energy to generate a temporary shield for them when you're in danger. This skill is particularly useful if you or your teammates need to used a Shield Cell to charge your own shields, or to heal with a Med Kit in dangerous situations.
Finally, Conduit's Ultimate ability is called Energy Barricade. This can alter your own team's control over an area of the map which can in turn spell bad news for any enemy squad nearby. The Energy Barricade is where Conduit launches several shield damaging devices that can cover a large area around your team. However, these can be destroyed if you shoot them, so enemy squads can create a window for themselves to escape or get through without being hit.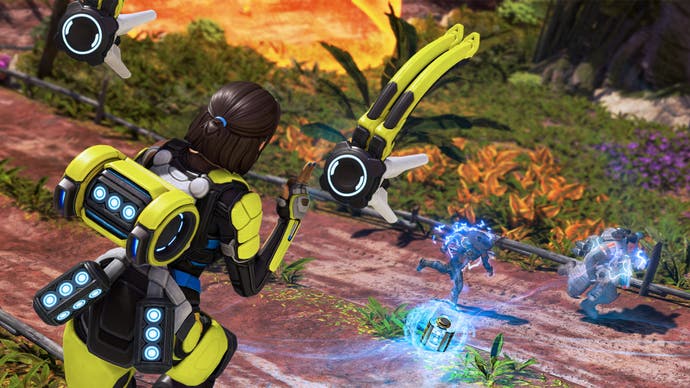 Image credit: Respawn Entertainment.
Before we get onto talking about the new-look Storm Point, we now know the map rotations for Trios, Duos and Ranked for Apex Legends: Ignite. This season, you can drop into Storm Point, Olympus and Broken Moon.
As mentioned, the new additions and changes don't stop there. In the aftermath of Storm Point's, er, storm, the map looks a little different, and the map's Lightning Rod and Storm Catchers are damaged. On a positive note, this disastrous storm has brought six new POIs to Storm Point and removed all of the Prowler Nests in the Forbidden Zone in the center of the map, replaced with new buildings instead.
So far, we know the new POIs include Wattson's Pylon where the Legend herself has set up equipment to try to help establish power sources for the affected areas. There's also Zeus Station and Ceto Station that have replaced a small unnamed Prowler island to support Wattson's efforts. There's also Echo HQ, a major base and large POI on the map dedicated to clearing up the destroyed fish farms that have now been renamed as the Devastated Coast.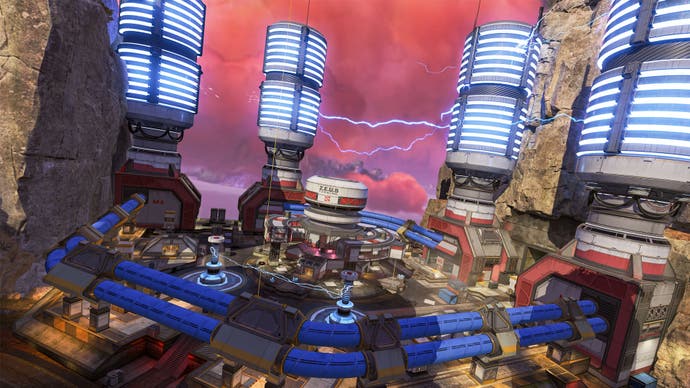 Image credit: Respawn Entertainment.
The Lightning Rod has been reworked to reduce its overall area connect it better to the rest of Storm Point. On this topic, the overall map size has been decreased to reduce the distance between squads when they land to create a faster close quarters combat environment.
If you visit Wattson's POI, we recommend keeping an eye out for a Nessie (or two) alongside call backs and references to this Legend's story as well as her connections with her teammates. In one final point about Storm Point, there is now more loot to be had!
Speaking of other Legends, let's quickly touch on some changes happening to the rest of the team. Catalyst's ultimate's lifetime has been reduced and the cooldown now begins after the wall comes down, not before. The duration of Bangalore's double time is coming down, the lifetime of smokes are coming down and the stun effect from rolling thunder has been reduced too. On reductions, the time extension for Revenant's ultimate has been reduced from 30 seconds to just three.
It's not all reductions though, as a few Legends are getting some buffs this season. Wraith's passive is now more reliable and there's said to be less cases of mis-informed call outs happening. Pathfinder, one of our favourites, can now scan for care packages after an allied skirmisher has already scanned for them. Vantage has an extra bullet in her ultimate which now takes the grand total up to six. Last but not least, Newcastle's castle wall max leap height has been increased and the recovery time when landing after a jump has been reduced. Phew!

Image credit: Respawn Entertainment.
Next up, Cross Progression. That's right, after a long but patient wait, Apex Legends is finally implementing it soon. As far as we know, the cross progression will be automatically applied to your accounts registered underneath your EA ID. The account that has the highest max level will be the master account and any other accounts beneath its level will fold into this one.
I was told that the cross progression merger is mandatory, but fans will be notified once it has gone live. Once we have more information on the process, we will let you know.
Now, onto the topic of weapon changes coming this season and details of which ones are being put into crafting rotation. There's a focus on diversifying the mid-to-long-range weapon meta with an increased projectile size of the Longbow DMR, Charge Rifle and Sentinel. Bullet drop ballistics for the Charge Rifle have also been improved, to encourage you to take longer-range shots.
If you're a fan of the Bocek Bow, you may be glad to know it's also getting a bit of love. This season, the Bocek has a faster initial draw speed, a tightened blast pattern and you can toggle Shatter Caps off if you prefer to take more precise shots at your enemies.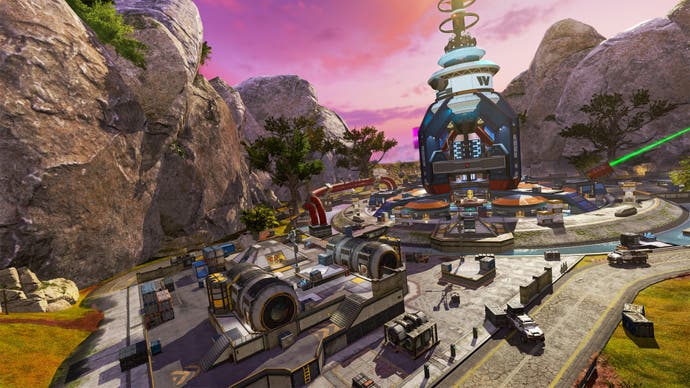 Image credit: Respawn Entertainment
Moving on to Care Packages, these will now all have one weapon in them no matter what stage of the fight you're at. Arguably, the biggest news here is the Wingman now being included, removing it from ground loot. The Wingman you'll get in a package will have a damage buff and have a modified hop up called Skull Piercer Elite already attached. If that wasn't enough, the Boosted Loader will also be built-in. Sadly, this does remove the Booster Loader from any and all ground loot throughout Ignite.
With the Wingman going in, the L-Star is coming out. It will return to ground loot but won't be as strong – albeit slightly stronger than its previous ground loot iterations.
Crafting is also seeing a few changes for season 19. RE-45 and 30-30 are coming out of the crafter, R-301 and Volt are going in, the Digi-Threat is being removed from rotation altogether and the Turbo Charge nerf is being reversed.
Last but not least, the ranked updates and changes for Apex Legends Season 19.

Image credit: Respawn Entertainment
Ranked will get a slight reset at the beginning of Season 19, but nowhere near as dramatic as in previous seasons. Your data from Resurrection will be considered for your ranking alongside your provisional match scoring.
The ranked skydive trail is being replaced with a ranked banner frame which you can keep indefinitely after you've earned it, so you can show off your skill no matter what season you're in. Party restrictions are also being removed for ranked trios meaning you can play with your friends regardless of their rank or yours.
On to the final, and probably biggest, point about ranked – the introduction of Promotional Trials. These trials are designed to get you to prove your skill to earn your promotion up to the next ranked tier. Each time you reach the top of the rank you're currently in, you will be presented with specific tasks and challenges you'll need to complete to get moved into the next rank.
These trials are designed to make you earn your place in ranked instead of hiding in a corner until the last possible moment or by waiting for someone else to do the hard work. There will be an auto tracker in the lobby so you know your current position and where you stand with promotional trials.
You start with a five match chance to prove your worth by completing the trials. Each time you fail a trial you will get one match added to your 'chances' until you hit 10. Once you've hit 10 matches and still fail, you'll work your way to the trials again.
Aside from needing to do the trials again, there are slight punishments for failing them, so make sure you're ready before you take them on unless you want to be bumped down the ladder. If you're absolutely terrible in a trial and fail, you will be kicked quite far down your progress ladder. However, if you perform well and only just miss out on completing a trial, you won't be kicked as far back. Diamond players should be wary as failing at this rank will have more severe punishments.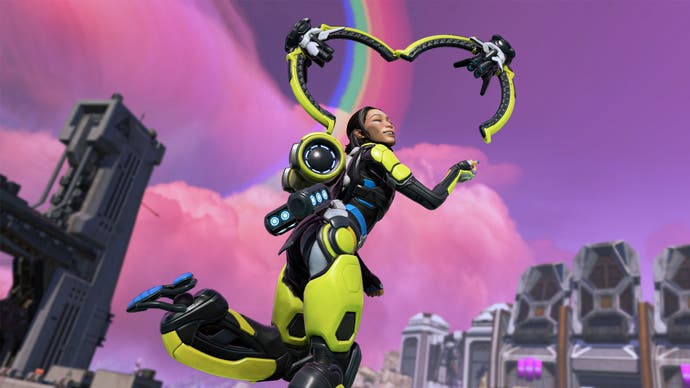 Image credit: Respawn Entertainment
That's everything we can tell you for now! Here's hoping you enjoy Apex Legends: Ignite when it releases on Tuesday, 31st October 2023.
Article source https://www.eurogamer.net/apex-legends-season-19-launch-date-confirmed-9317