Forza Motorsport (2023) preview
Developer: Turn 10 Studios
Publisher: Xbox
Platform: Played on Xbox Series X
Availability: Out 10th October on Xbox Series X/S and PC (Steam)

"A car's journey, from the showroom floor to the winner's circle, is the culmination of a thousand little decisions," we are told, at the beginning of Forza Motorsport. "All carefully chosen by great builders who know what it takes to push a car past its perceived limitations." Fair enough. But it does make you wonder, as the camera whips through a montage of lime-green Porsches and rain-lashed tarmac, what exactly are the perceived limitations that the great builders at Turn 10 Studios are trying to push past?

The obvious answer is: Stuffiness. The Forza Motorsport games have, since 2012, suffered something of an image problem. The problem being Forza Horizon, their sister series, developed by Playground Games – a studio whose title doubles as a perfect description of the product that it pours out. The Horizon series loves cars, but what it loves about them is their relation to the world, the way they cruise through it, offering up fresh sights as though the windshield were a widescreen TV. The cars in those games are like mobile viewing pods; the real vehicle being driven, over the course of five Horizon games, is the planet Earth, with its endless vistas and ailing fuel consumption.
Here's from Forza Motorsport (2023) gameplay to show you it in lovely motion.

Forza Motorsport, on the other hand, loves cars for being cars – difficult, argumentative, beautiful. Its fans include those for whom an afternoon is ideally spent deliberating over fan belts and brake calipers, in a quiet, petrol-scented gloom. Certainly, this most recent entry (which is due out on 10th October, on Xbox Series X and S, along with PC) caters to the monkish, but it's keen to hold its arms wide. Hence the lack of number 8, chopped off the game's title, the better not to daunt any potential newcomers. Hence, too, the narrator, who beckons us into the experience, talking about how "we gather at iconic cathedrals of speed," and how we are "united by passion." The message is clear: don't be scared, there is plenty here for all! "Welcome to a new era of Motorsport," he says. "Welcome to Forza."

It's an odd tone to take, somewhere between devotion and bonhomie, with earnestness humming through its chassis. But it beats the synthetic friendliness of Forza Horizon any day, with its gee-whiz festival staff and its air of stale enthusiasm. It's a relief, frankly, that Forza Motorsport comes fitted with its own kind of ABS: an anti-schlock braking system that stops us getting tired out and keeps our eyes on the road, with occasional gazes at the visions beyond.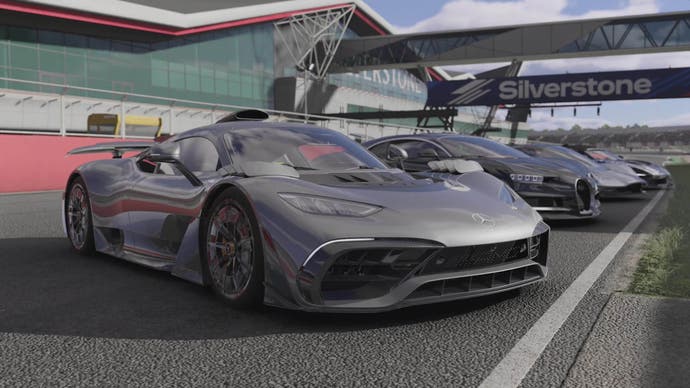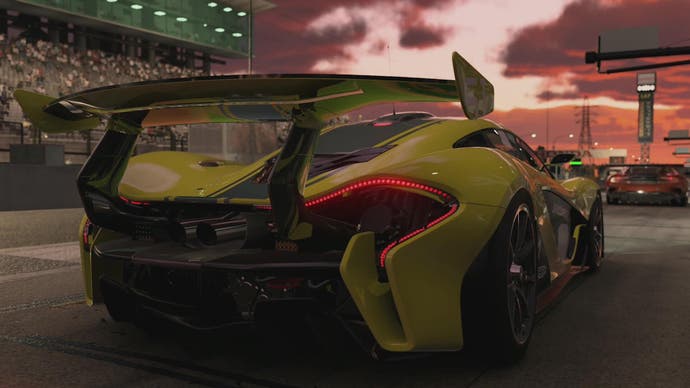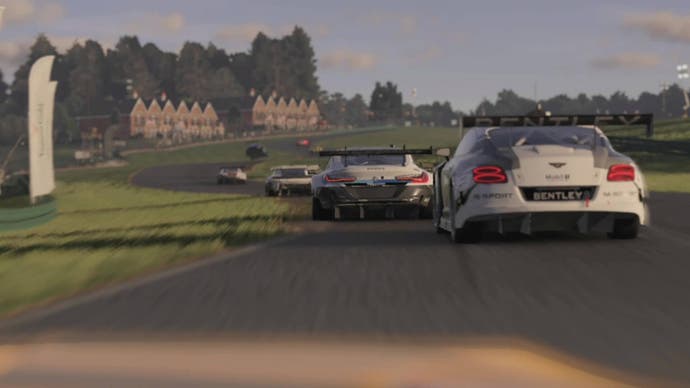 Image credit: Xbox/Eurogamer

What are these visions? Of the five iconic cathedrals of speed available in preview, three are fictional and two factual. Maple Valley is now an old standard, there in the first Forza Motorsport, from 2005, with its rusty leaves and low afternoon sun, and here in all its autumnal glory, touched with ray tracing. Then it's on to Hakone, Japan, another made-up raceway rooted in believable glimpses: pink blossoms blurring past, and a papery mountain holding court in the distance. Grand Oak Raceway rounds off the imaginary roster, a West Virginian spread of windmills and mists. Next to the two genuine tracks on offer – Mugello Circuit, a sun-baked Tuscan hairpin, and Kyalami, a South African course shaped like a wonky lightning bolt – those dreamt up by Turn 10 feel no less authentic. It may well be fake circuitry, but it sparks with the jolt of the real.

As for the driving, it's a cinch. All you need to do, as a lady informs us in the tutorial, is "break before the turn, coast through it, then accelerate as you exit." What could be easier? After a few minutes of throaty, thunderous speed, you remember that the reputation of the Horizon games, that of bottomless generosity, was only ever a natural extension of the ethos that always held sway in their Motorsport forebears. Think of the dashed line that loops through corners – hotting up to a hit-the-brakes red, then cooling to an icy hue when you're clear to hit the pedal – an invention of the very first Forza Motorsport, copied by almost everyone.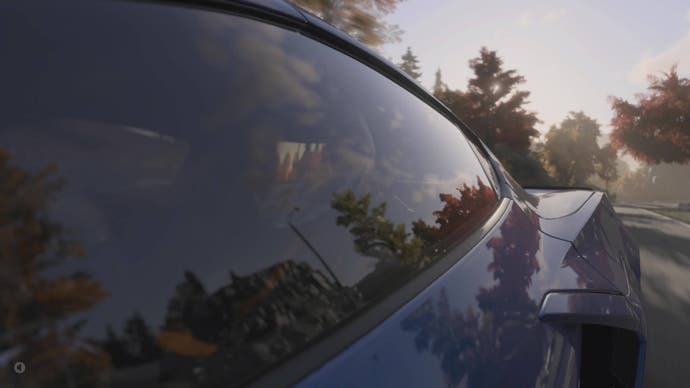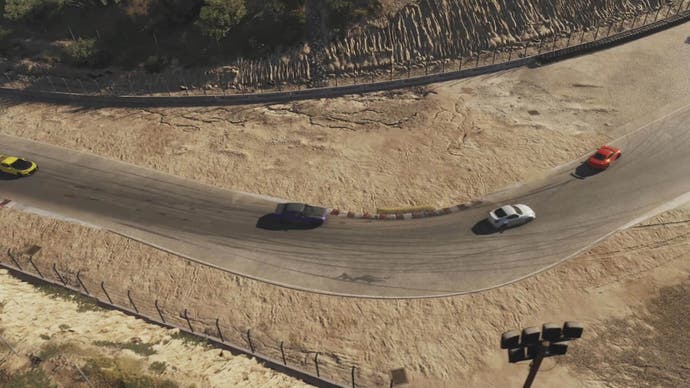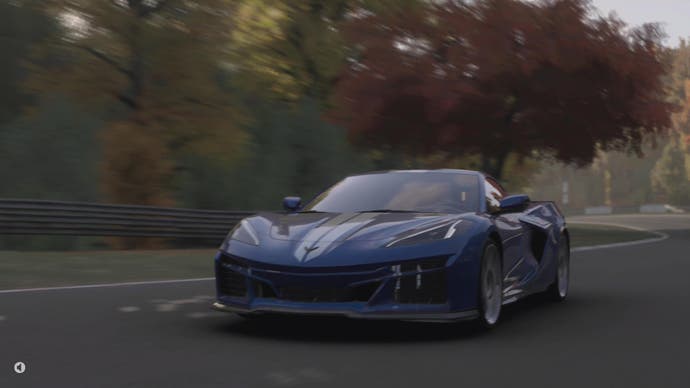 Image credit: Xbox/Eurogamer

That is exactly what Turn 10 Studios hopes to do with the new game: hook you in with a low-heat learning curve, then gradually raise the challenge to a glowing gauntlet. There is difficulty here, and it's up to you how much you want to tinker and tighten it. Your opponents are governed by forgiving A.I., unless you opt to click them up a few gears. The array of driving assists can be dampened and shut off. Hit the auto-upgrade option, in the performance menu, and the game will tune your car for you. But perhaps, one fine day, you will feel the urge to head into the depths in search of camshafts, taking on a couple of those thousand little decisions yourself. Perhaps not. Turn 10 may not make motor-masochists of us all, but what's here is a pleasure – a rarer beast than its sibling, with secrets to guard and passion to impart. Whether that passion will be enough to unite the audience, and tempt in the Horizon holidaymakers, remains to be seen. The welcome is here, but will it wear them out?

Article source https://www.eurogamer.net/forza-motorsport-sheds-its-stuffiness-for-a-friendly-generous-welcome