It was a good day for VR fans hungry for something new to put in their goggles. Meta has released its latest Meta Quest Gaming Showcase, with a whole bunch of VR gaming reveals heading to Meta Quest 2, Meta Quest Pro and the Meta Quest 3 recently unveiled in the months to come – including some very nice surprises. FuturLab's splendid PowerWash Simulator gets the VR treatment, for example, as do a host of other familiar favorites, including Samba de Amigo, Bulletstorm and even cult classic CD-ROM puzzler The 7th Guest.
For a full rundown of everything revealed during tonight's Meta Quest Gaming Showcase, plus some promising additions that surfaced during its pre-show, read on.
Introducing the game Meta Quest 2023.
Amigo Samba
Sega's beloved rhythm-action game, Samba de Amigo, makes the jump to Meta Quest. Described as an "all-new entry" in the sporadically expanding series – not to be confused with Samba de Amigo: Party Central, which is heading to Switch in August – Meta Quest's VR reimagining of the beloved classic is set to launch this fall .
Samba de Amigo trailer.
I expect you to die 3: the cog in the machine
Schell Games' spy-themed escape series I Expect You to Die returns for a third outing on Meta Quest "later this year." It promises new gadgets, action-packed locations, and custom disguises as players once again attempt to thwart the evil Dr. Zor (plus, an all-new villain for this latest installment) and his evil plans.
I expect you to die 3 gameplay trailer.
Silent Slayer: Vampire Vault
Another from Schell Games, Silent Slayer: Vault of the Vampire is a single-player horror game mixing stealth and slaughter as players do battle against bloodsucking forces. Expect to hear more about this one at a later date.
Silent Slayer: Vault of the Vampire unveils the trailer.
Underdogs
Underdogs, from developer One Hamsa, is a "futuristic physics-based brawler" set in New Brakka, the robot fighting capital of the 22nd century. Strapped to a five-tonne Gorilla Mech, challengers must fight their way through the competition, leveling up their abilities, and arming themselves with everything from chainsaws to wrecking balls along the way. There's also some action outside of the arena, with players able to hire hackers and saboteurs to gain the upper hand in combat.
Underdogs trailer.
Ghostbusters: Rise of the Ghost Lord
A year after its unveiling, Ghostbusters: Rise of the Ghost Lord – a co-op ghost hunting adventure for up to four players – returns with another trailer, this one introducing scientist-turned-super-villain Gustav Hookfaber. We also get a brief look at Ghostbusters' all-new HQ – with Rise of the Ghost Lord moving the settings from New York to San Francisco – and a slightly more specific release window, with an expected launch this fall.
Trailer for Ghostbusters: Rise of the Ghost Lord.
NFL Pro era
Following the release of last year's officially licensed NFL VR game, NFL Pro Era, developer StatusPRO is back to do it again in 2023. Promising "more than just a roster update", the This year's game is expected to include an expanded focus on multiplayer, new modes, features and more.
The next episode of NFL Pro Era will arrive later this year.
racket club
If hitting things with a rubber band stick sounds appealing, you'll probably be in Resolution Games' racquet club. Built around an "all-new racquet sport designed for VR", there's single-player, online play, and opportunities to hang out on the court between matches.
Racket Club trailer.
Vampire: The Masquerade – Justice
Here's another one to throw on the ever-growing pile of Vampire: The Masquerade spin-offs. Justice, an "all-new adventure RPG" coming to Meta Quest 2 and Meta Quest Pro this fall, places players as vampires on the loose in the city of Venice. Details are limited, but at least some of the action will see players prowling the streets and using their supernatural abilities to hunt down and feed on human and vampire enemies.
Vampire: The Masquerade – Justice trailer.
Dungeons of Eternity
Dungeons of Eternity from developer Othergate does pretty much exactly what its title suggests, giving three players the chance to explore an ever-changing dungeon, randomly generated from "hundreds of unique chambers" each playthrough. The goal is to get in, grab the treasure – fending off skeletons and scorpions using "realistic physics-based combat" along the way – and then make it out alive. Succeed and you can craft new randomly generated weapons ready for another try. Dungeons of Eternity will launch later this year.
Dungeons of Eternity trailer
The 7th guest
Cult classic CD-ROM adventure The 7th Guest is completely rebuilt for VR by Vertigo Games. As in developer Trilobyte's 1993 original, players must explore the lavish mansion of murderous toymaker Stauf, roaming its many rooms and solving gruesome puzzles in an effort to escape. Vertigo has recreated the game's memorably quirky home in full 3D for this VR outing, even reworking old-school FMV footage using volumetric video capture. As someone who played the original to near oblivion (screw that microscope puzzle!), I'm unreasonably interested to see how it plays out.
The trailer for the 7th guest.
Arizona Sun 2
If you're looking for sun-bleached deserts and zombie mayhem, then Arizona Sunshine 2 – the sequel to Vertigo Games' well-received multiplayer FPS – should be just the tonic. Picking up a year after the events of the original, it tells the story of a "deeply lonely man desperate to find another living person in a zombified post-apocalyptic Arizona", who, by chance, finds a new best friend in Buddy the dog this time. So yes, a massacre of zombies and a dog to pet. What more could you ask for? This one comes out later this year.
Arizona Sunshine 2 trailer.
VR stranger things
Following its announcement late last year, developer Tender Claws' Stranger Things VR adaptation is back for another screening. As we learned earlier, this will take players to the Upside Down where, as the series' big bad Vecna, they'll invade minds and conjure up nightmares to bring down Eleven and his pals. This one launches this "winter".
Stranger Things VR gameplay trailer.
Attack on Titan VR: Unbreakable
If you've ever wondered what it would be like to go up against a massive naked person, here's your chance. Attack on Titan VR: Unbreakable, developer UNIVRS' adaptation of the acclaimed manga and anime series, straps players into their ODM gear as a member of the Scout Regiment, then launches them into battle against armies of slayer titans using "dynamic combat". There's single-player, co-op, English and Japanese voice acting, and more – and it's all coming to Meta Quest 2 and Meta Quest Pro this "winter."
Attack on Titan VR: Unbreakable "first concept" trailer.
Bullet Storm
Another unexpected revival! Developer People Can Fly has teamed up with Incuvo to adapt the popular 2011 shooter Bulletstorm for virtual reality. In keeping with the original, it promises plenty of mutant mutilation, the full story campaign, as well as "new and old skill moves," all recreated from the ground up. As for the release date, Meta only says "later this year".
Bulletstorm trailer.
Wrath of Asgard 2
Asgard's Wrath, the acclaimed action-RPG from Sanzaru Games, is back for another foray into Norse mythology. This time, players – in pursuit of the trickster god Loki – take control of four uniquely-equipped deadly heroes on an adventure through "free-roaming environments" that promises "well over 60 hours" of exploration, discovery and discovery. puzzles and battles. Asgard's Wrath 2 is coming this winter.
Asgard's Wrath 2 developer walkthrough.
Assassin's Creed Nexus VR
We're now approaching three years since Ubisoft announced its VR adaptation of Assassin's Creed (which was revealed alongside the sadly canceled Splinter Cell VR), but it looks like we're finally about to get some details soon. strong on the project. Tonight's Meta Quest showcase didn't have much to say beyond what we've heard before, but now we know more will be revealed during the Ubisoft Forward showcase on June 12.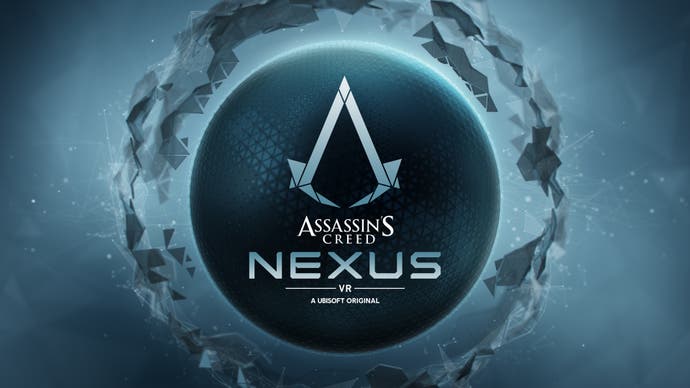 Expect to hear more about Assassin's Creed Nexus VR on Ubisoft Forward.
That's all from the main Meta Quest showcase, then, but, as promised, here are some notable gameplay reveals made during the pre-show:
PowerWash VR Simulator
Developer FuturLab's marvelous PowerWash simulator is – amidst a flurry of crossover announcements ranging from Sponge Bob SquarePants For war hammer – make the leap to virtual reality. Meta Quest 2 and Meta Quest Pro players will have the chance to embark on the game's very silly adventure later this year.
PowerWash Simulator VR trailer.
Game of Death Hotel
You might not immediately recognize the White Owls name, but you probably know the studio's founder, Deadly Premonition creator Hidetaka "Swery 65" Suehiro. To date, White Owls has given the world the wonderfully idiosyncratic tastes of The Missing, The Good Life and Deadly Premonition 2, and now the studio is going virtual reality in Death Game Hotel. Described as "a little weird, a little disturbing and very intriguing", it features an "intense story mode" where players play with their lives, betting with limbs instead of chips. It also features various online modes, including Goblet of the Reaper and Death Poker for up to five players, and it's coming to Meta Quest at an undisclosed future time.
Death Game Hotel trailer.
Article source https://www.eurogamer.net/powerwash-simulator-vr-and-more-get-meta-quest-gaming-showcase-reveals