Image: The Pokémon Company/Kotaku
It's the end of an era. For the past three years, the Pokémon Trading Card Game has focused primarily on Pokémon and characters from 2019's Sword and Shield (SWSH) game, but on March 20, that all comes to an end. That's when the world outside of Japan will see its first official games of Scarlet & Violet (SV), marking the collectible card game's three-year transition from game to game. But Sword & Shield is not going away quietly. His final hurray is a set called Crown Zenith, in stores starting tomorrow, and we're calling it: This is the best set the Pokemon TCG has ever seen.
The secret is the sheer volume of artful cards and how often they seem likely to appear in packs. While so-called "full art" cards were first introduced to the PTCG in 2011, via the first black and white card games, they've never been more prolific than we've seen in the last three years. years. In addition to these initial full arts, the intermediate Sun & Moon sets introduced Rainbow Rares, redesigned gold cards, and, towards the end, introduced "alt art" cards, where artists could re-imagine a card with generally much more elaborate or detailed images. .
All of these have become standard throughout SWSH's run, and last year saw the possibly permanent addition (following a precursor to the idea in 2019's Cosmic Eclipse) of the Trainer Gallery – 30 sets of cards within sets, featuring trainers and their beautifully drawn Pokémon. non-combat situations. The result saw players and collectors focus more on mining these much more striking cards, with previously sought-after holos being relegated to lower ranks along with the rest of the mass.
The problem in all of this has been the "attraction rate". The rarity of these cards, known as "ultra rare" and "secret rare", all too often meant that expensive 10-card packs felt like duds. Not getting – at the very least – a half-art V card, means that a $4-5 pack can look like thrown away cash, just a bunch of loose. Now, of course, there are plenty of qualifying arguments here, especially if you're looking to build a deck and really need that uncommon fourth Horsea for your Water deck, or what have you. But for collectors, let's not joke: these are ultra rare.
The Pokémon Company International (TPCi) is not stupid. Of course, that's a motivator to keep those cards harder to draw and thus gives people a reason to spend a lot more money. It's always been that way since your great-grandmother collected baseball cards. But maybe it's gotten a little crazy since Brilliant Stars from February last year, where the 172-card set actually contained 216 different cards, including 14 secret rare ones, and 30 in the Trainer Gallery. Of the 216, nearly half were ultra rare or higher. This hobby got silly and expensive, before you even mentioned a PSA 10 alt-art Charizard V from this set. (Even less Evolving Sky's infamous Moonbreon.)
G/O Media may receive a commission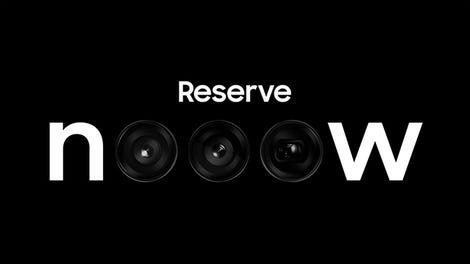 Up to $100 credit
Samsung Reserve
Reserve the next gen Samsung device
All you need to do is sign up with your email and boom: credit for your preorder on a new Samsung device.
Image: The Pokémon Company / Kotaku
Did You Pull?
Step in, Crown Zenith. Essentially the rest-of-world version of the Japanese VSTAR universe together, this culminating collection of SWSH cards boasts by far the finest cards the PTCG has ever seen, including the Galarian Gallery of 70 stunning full-art sheet cards. And perhaps most importantly, present them easily.
The Pokémon Company has sent Kotaku a few samples of the set, including an Elite Trainer box, box, and collection box, with a total of 19 packs to be opened before the release date. Enough to get a decent idea of ​​pull rates, even if they're a little far from scientific. Combined with watching these Chosen One YouTubers for whom embargoes don't exist, we were able to get a good impression of the whole thing, and wow, that's so much better.
Out of the 19 packs my son and I tore apart, we scored a total of 18 ultra rare or more, which is an unprecedented rate outside of Japan. (And that doesn't include the ones that came with the tin and the collection box, just the ones from the packs.) Although we missed my chase card, the alt-art Leafeon, we managed to hit some of the cards that we wanted the most. As a card collector by Asako Itō and Yuka Morii, I was thrilled to get the full art contributions from both artists, the Altaria and the Drapion V respectively. My boy was thrilled to get the brand new Zacian VSTAR, a Radiant Eternatus and the reprint of the Brilliant Stars Charizard V. And the two of us squealed with delight as we pulled the adorable Galarian Gallery Ditto, dressed as a smiling Numel. Oh, and the beautiful GG Swablu! And the brand new Eevee V! Or what about that GG Toxtricity? And the ridiculously beautiful Gardenia's Vigor… In total, we got seven of the Galarian Gallery cards, which means we got better than every third deck!
To put that into perspective, for his Christmas present, the child received a box of 36 Silver Tempest card boosters, a surprisingly poor box of a set with – anecdotally – a particularly low draw rate, which he drew much, much less. It was a very different experience.
Photo: Kotaku
Zenith Crown Decoded
I hate celebrating this too much, because honestly, that's how I think cards should always work. If half your set is made up of such cards, you should have a much better chance of seeing one of them in a pack than maybe one in five in recent years.
For reasons likely to be related to the weight of the packs (the texture and extra ink of an ultra rare can weigh a few micrograms more on the packs, making it easy for nefarious types to filter out the best packs), for some years Pokémon Card packs came with "code cards" (cards that have a QR code for the online version of the game) with borders or colors indicating the quality of the cards inside. Get a white border and you know your pack is probably a dud (albeit with the small chance of getting a trainer gallery or reverse holo Alt Art). It's incredibly lame, making a "white code card" the death knell when opening an expensive collection of cartons.
I don't know why, but Crown Zenith removed this system, and all code cards have a black border, regardless of the contents of the pack. (Once they're released properly, we'll soon find out if they can be weighed.) They also don't feature holos, and you won't mind one bit, as they're replaced by many other cards entirely illustrated. . Of the 19 packs, four contained double hitters, each with two excellent cards. Again, this is much higher than what we've seen before.
Crown Zenith against the universe
This apparent generosity is tempered a bit when you compare it to the Japanese version, VSTAR Universe. Because, if you were hoping to see pull rates as high as this, then tragically, I have to tell you, it's nothing like that. VSTAR Universe is absolutely insane, offering 10-card packs containing up to four or more Ultra Rares, and at the very least, a stack of holos. And I'm very sad to report that the TPCi builds didn't copy the absolutely stunning reverse holo model that Japan used to enjoy, where cards were given a full holo effect of shimmering bubbles. In Crown Zenith, we're once again stuck with the dreary herringbone pattern that plagues SWSH throughout.
In other bad news, although Crown Zenith features energy holos, these are not the extraordinary patterns we've seen in the VSTAR universe. The special Energy cards in the Japanese set have a holo effect that changes from Poké Balls to Energy-type symbols when you exhaust the cards, which is unlike anything the cards have seen before. Why the hell this wouldn't be replicated for international charts is baffling, and ours are just a sliver of tinfoil. Boo.
Image: The Pokémon Company/Kotaku
Rebalancing Expectations
Aside from the disappointment of not being treated to all the excess seen in Japan, Crown Zenith remains the best set the PTCG has seen. It's part best-of, with reprints of favorite cards from the last few years, and part exceptional collection of some of the best art the game has ever seen. While they've eschewed reprints of the biggest silver cards (there's no Brilliant Stars Giratina or Evolving Skies Umbreon alt art, for example), the set instead focuses on handing out favorites the more playable, alongside others that are certain to become ridiculously collectible.
It's a fitting finish for the Sword & Shield era, and due to the vastly improved draw rates, it really serves its purpose of celebrating the Galar region. Had it been as stingy as we've seen in recent sets, it would have been disastrous, especially when this set isn't available in booster boxes, making it very expensive to buy in bulk. The art is always wonderful, and it was quite an experience to open a stack of packages and not come away feeling cheated.
Of course, this rather rebalances expectations for Scarlet & Violet's first March sets. We've already been told that prices are going up from $3.99 to $4.49 for boosters, but that's potentially balanced by the fact that each pack is guaranteed to contain at least three foils, and all rare ones will now foil. However, it seems unlikely that the full art draw rates will be the same, which will be a bitter pill after finishing SWSH at such a high level. Hopefully, the promise of the return of the Pokémon-ex mechanic, along with the mysterious possibilities of terastalized Pokémon cards, will be interesting enough that focusing on how it affects live play might distract from it. However, given how much great rare items of art can be found in the Japanese versions of the setsthere is reason to hope.
.

Article source https://kotaku.com/pokemon-tcg-crown-zenith-vstar-universe-pull-rates-art-1850005871